Catoctin Veterinary Clinic is dedicated to providing Leesburg the highest quality veterinary care, with compassion for both pet and pet owner. We take pride in our staff, services, and facility.


Visit us and you'll be confident your pet is in trustworthy hands.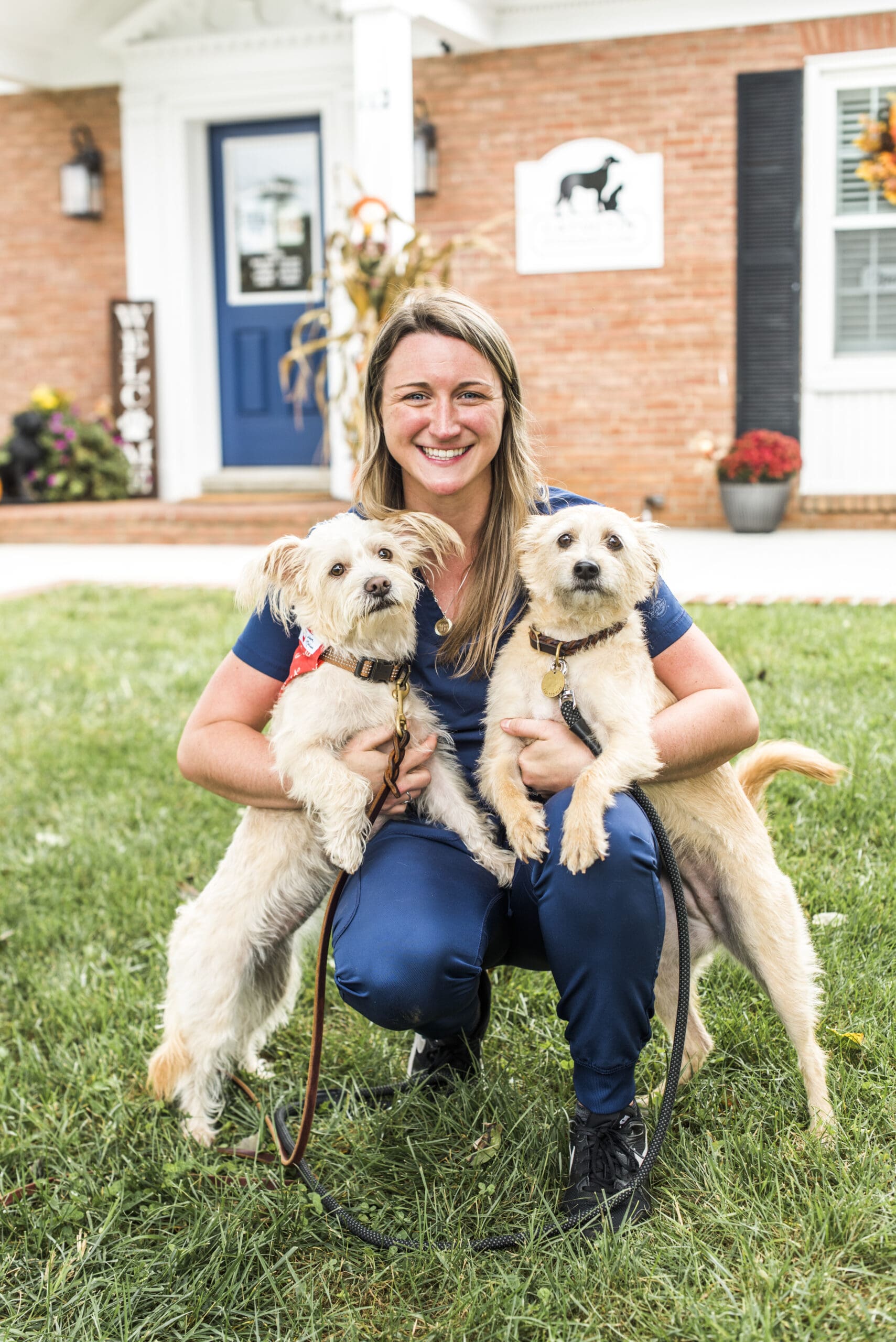 Paige is a native of Loudoun County. She grew up in Leesburg and even went to Loudoun County High School, right down the road from the clinic. Paige graduated from High Point University in 2014 where she achieved her Bachelors degree in Business Administration. She began her career at Catoctin Veterinary Clinic as a veterinary assistant in 2017, she was named Office Manager in 2020 and became the Hospital Manager in 2022.
Paige has always had a passion for animals. Growing up she had just about every animal a little girl could want from horses to rats. Paige's first rescue was a beagle named Mason who came from Lost Dog and Cat Rescue. She volunteers with Homeward Trail Animal Rescue and is an advocate for the Guanica Animal Rescue Project in Puerto Rico, which is where she adopted her adorable terrier mixes named Caddie and Birdie. Paige and her husband, Robert, are expecting the arrival of their first child in June of 2022. Robert is a Golf Professional at a club in the area and their family is very golf centric. Caddie and Birdie, their rescued terriers, are the little golf caddies they always needed in their lives and Palmer, their rescued cat, is named after their favorite professional golfer, Arnold Palmer. 
In Paige's free time she loves to go to sporting events and breweries and she loves to paint. She is a diehard Washington Nationals fan and loves the game of baseball. She even made it to the World Series game when they won in 2019. Whenever she can, she escapes to her beach house in Nags Heads, NC.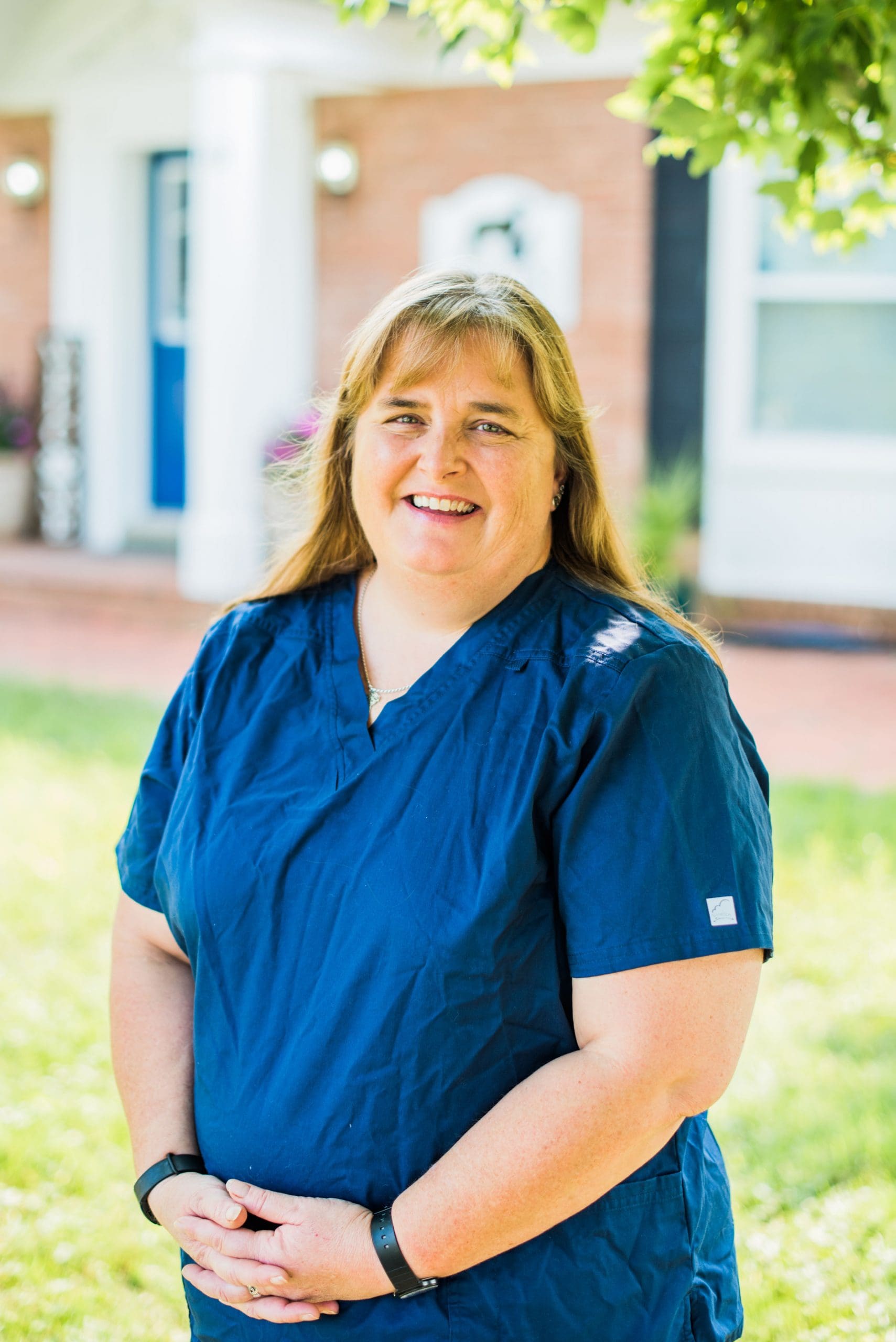 Amy
LICENSED VETERINARY TECHNICIAN (LVT)
- Lead surgical technician
Amy became a Licensed Veterinary Technician in 1992. She started at Catoctin Veterinary Clinic in 2000 under Dr. Clinton Pease. In her 20 years of service at Catoctin she has been a driving force behind streamlining surgical processes, techniques and protocol. Today, she is the lead surgical technician. Many may not know Amy because she is always in the surgical suite rather than in appointment rooms meeting our clients face to face. Amy is a vital part of the operation and helps keep your pet happy, healthy and safe when undergoing any surgical procedure. 
Amy has always had a corgi in her life. Currently she is the mother of Vinny Boombatts. Vinny and Amy compete in AKC agility trials all over the East Coast. Vinny has also gotten into scent work and lure coursing and is currently ranked as the 10th fastest Pembroke Welsh Corgi in AKC FCAT. He's becoming quite the competitor! Amy also was the mother of Tony Two Toes. Tony got his name due to his front right foot only having two toes. We are sad to report that Amy said goodbye to Tony after 15 great years. He will always be near and dear to her heart.
In her free time, you can often find Amy at the beach visiting family, in the agility ring, or going to corgi gatherings. Amy is also a diehard Jimmy Buffett fan and has been to over 20 concerts thus far.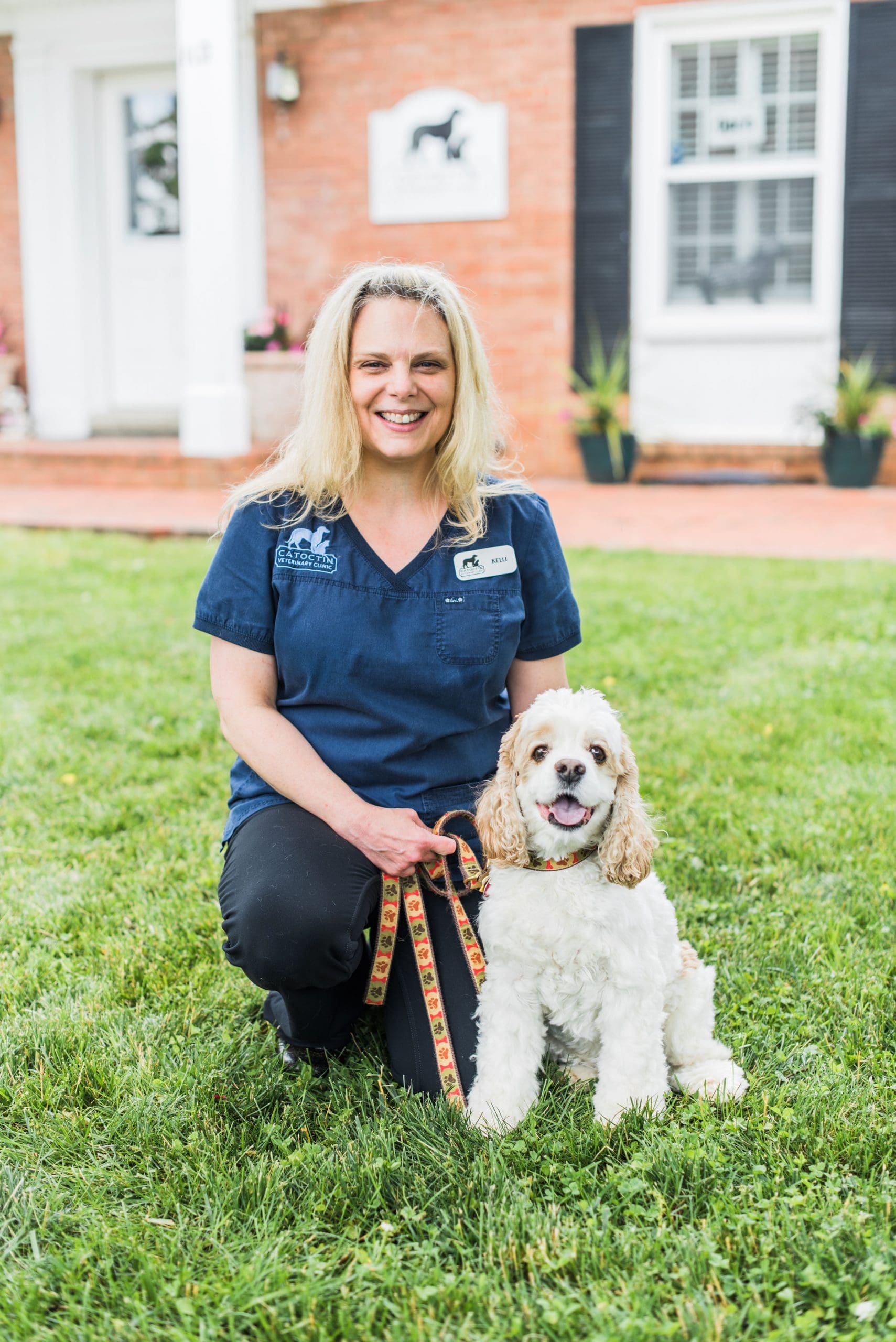 Kelli
Licensed Veterinary Technician (LVT)
Kelli became a Licensed Veterinary Technician in 1992. She has been working at Catoctin Veterinary Clinic since 1989! She started with Dr. Pease and has been an integral part of Catoctin since the beginning. With over 30 years of experience there is nothing Kelli has not seen! She has become near and dear to almost every client's heart. She treats every patient like she would her own. She has extensive experience with dogs and cats and always helps them feel comfortable in the exam room. 
Kelli is married and the proud mother of two sons. She seems to have boundless energy keeping up with her sons and four-legged children. She has a cat named Rascal and a cocker spaniel named Barkleigh. Kelli has always loved cocker spaniels. She is definitely an expert on the breed. In her free time she enjoys reading, spending time with family, and catching up with friends.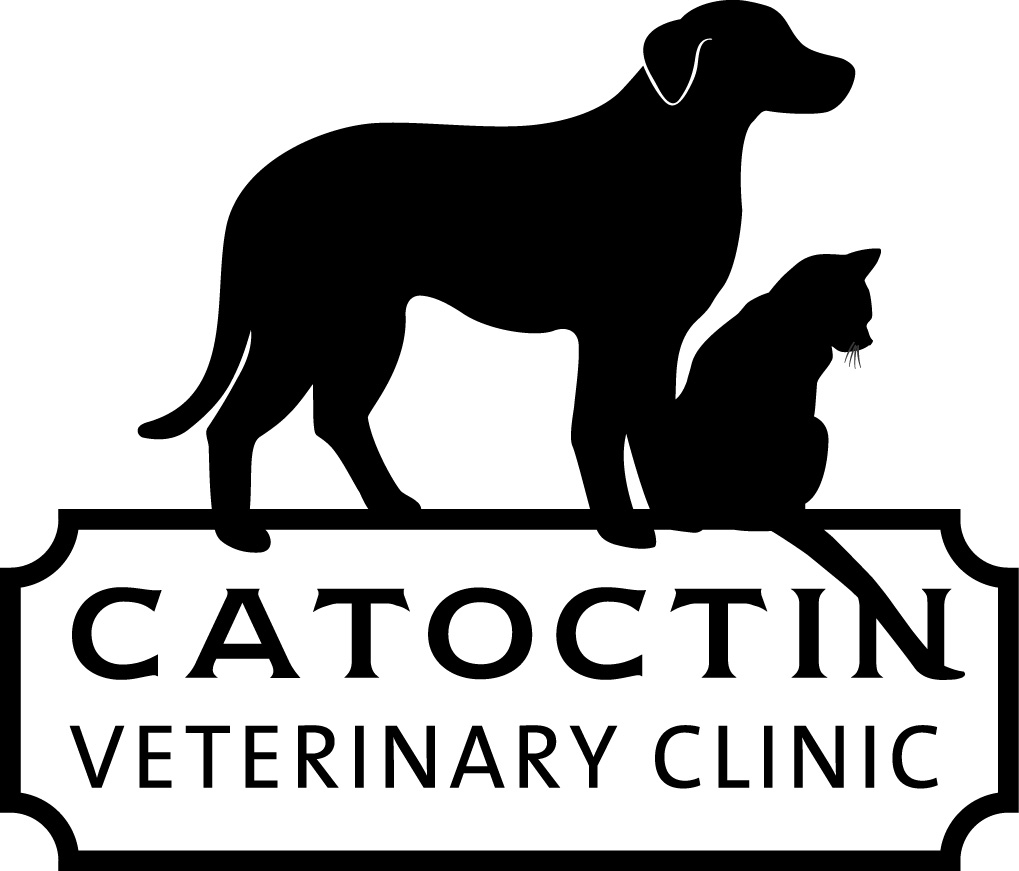 Kasy has been at Catoctin Veterinary Clinic since 2017. She is extremely hardworking – working at Catoctin Vet, going to college, and working at her family's restaurant every weekend. She is committed to veterinary medicine. Her goal is to become a Veterinarian someday. Kasy is currently enrolled at George Mason University and studying Biology. Being bilingual, Kasy has become essential to the clinic, offering the ability to communicate effectively for our doctors to some of our clients. Kasy would love to become a veterinarian without borders, going to other countries to help spay and neuter animals and give essential care to animals in need. 


Kasy is the mother of two! She has an adorable human son named Theo and a four-legged lab mix named Hero. When she is not running around after her two boys, she loves to spend time with friends, watch movies, and take Hero to the dog park.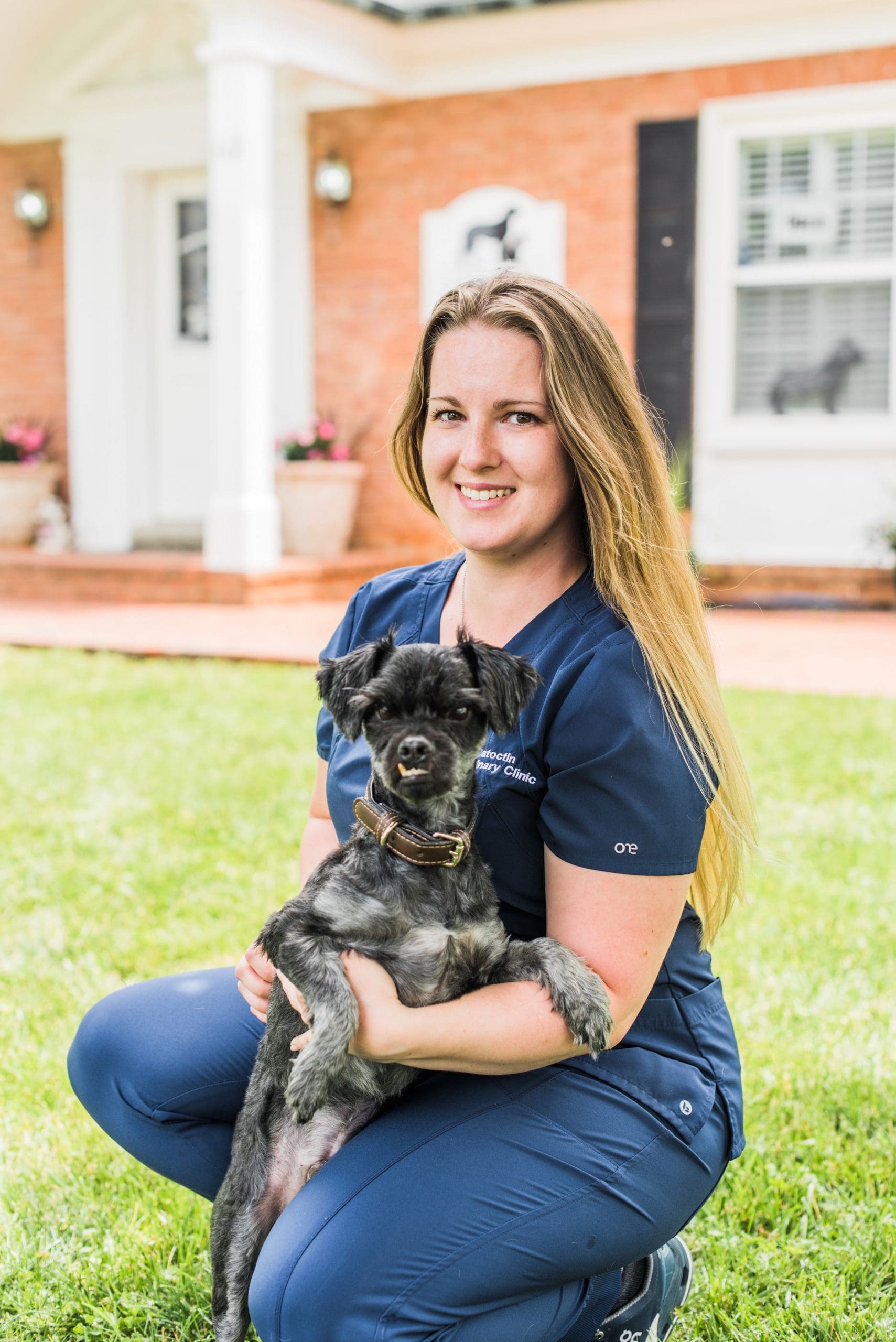 Grace
veterinary assistant
Grace began working at Catoctin Veterinary Clinic in 2014. She has been at Catoctin for almost 6 years, and she has become a seasoned professional. She is an expert in the field; whether it is answering questions about your new puppy, hospitalizing a sick patient, or running in-house bloodwork. Grace works very closely with Dr. Conway and can often be found assisting her in appointments. 
Grace is much more than a dedicated vet assistant. She and her partner Zach have an adorable 3-year-old son named Damian. Together they are raising him and their two dogs, Rue and Loki. Both of their four legged children are rescued. Rue is a 3 year old Shitzu mix and Loki is a 6 year old German Pinscher mix. Damian, Rue and Loki are the best of friends and love to make memories in their new home. Damian already loves to play the drums and is hoping to become a rock star one day! 
Fun fact about Grace: every dog she has ever owned was rescued though the help of a client at Catoctin Vet. Grace has a soft spot for older dogs in need. One of her last rescues was named Dominic who had geriatric diabetes. This makes Grace an expert in diabetes management in elderly dogs. 
When Grace isn't running around after her three boys, she loves to paint and do craft projects. She is very artistic and was in numerous theater productions growing up. Her current project is renovating her newly purchased home.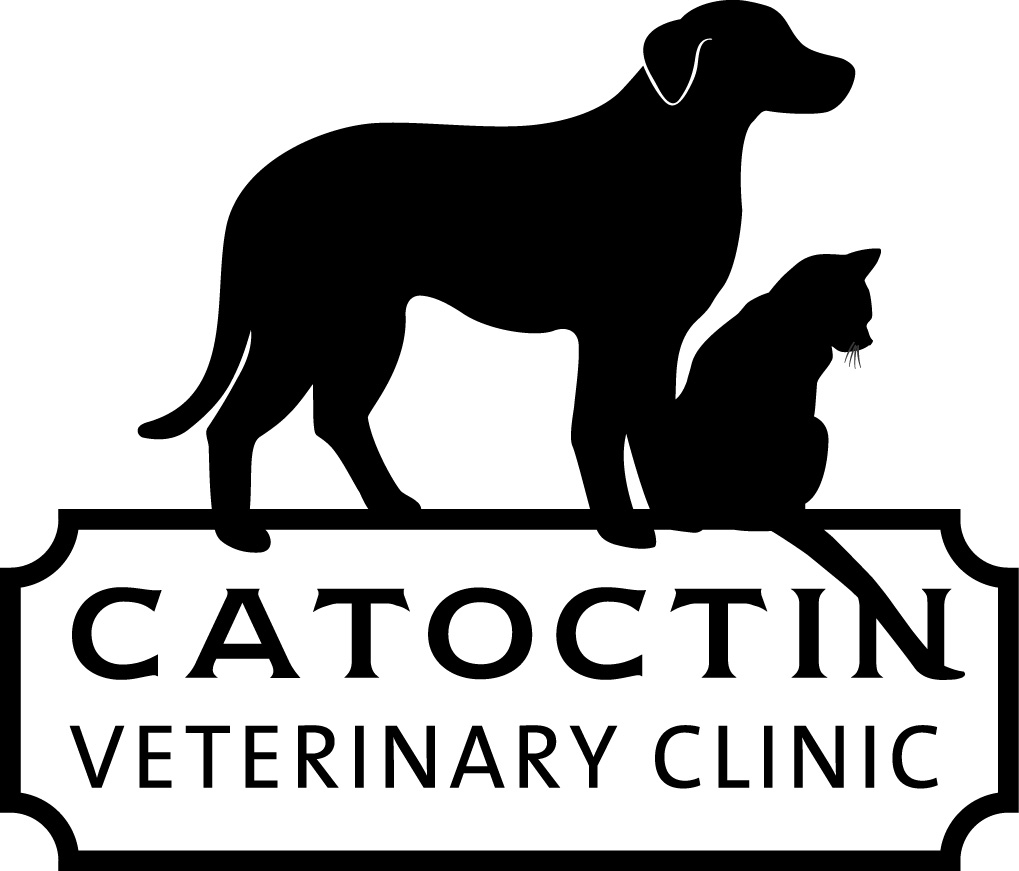 Kayla
veterinary assistant
Kayla started at Catoctin Veterinary Clinic in 2014. She has been a valuable asset, bringing her previous knowledge as a veterinary assistant to the practice. Kayla started her career in animal medicine right after high school; giving her 10 years of experience in the business already. Kayla attended Blue Ridge CTC and achieved her associates degree in Applied Science. She worked in emergency animal medicine at Blue Ridge Veterinary Associates for six years before joining Catoctin Veterinary Clinic. Kayla has a wealth of knowledge in small animal medicine. She works alongside the veterinarians to help make sure our patients are happy and healthy. 
In Kayla's free time she enjoys working on her newly purchased home, hiking, decorating, and spending time with her husband and friends. Kayla and her husband plan on welcoming a Staffordshire Terrier puppy into their lives this summer.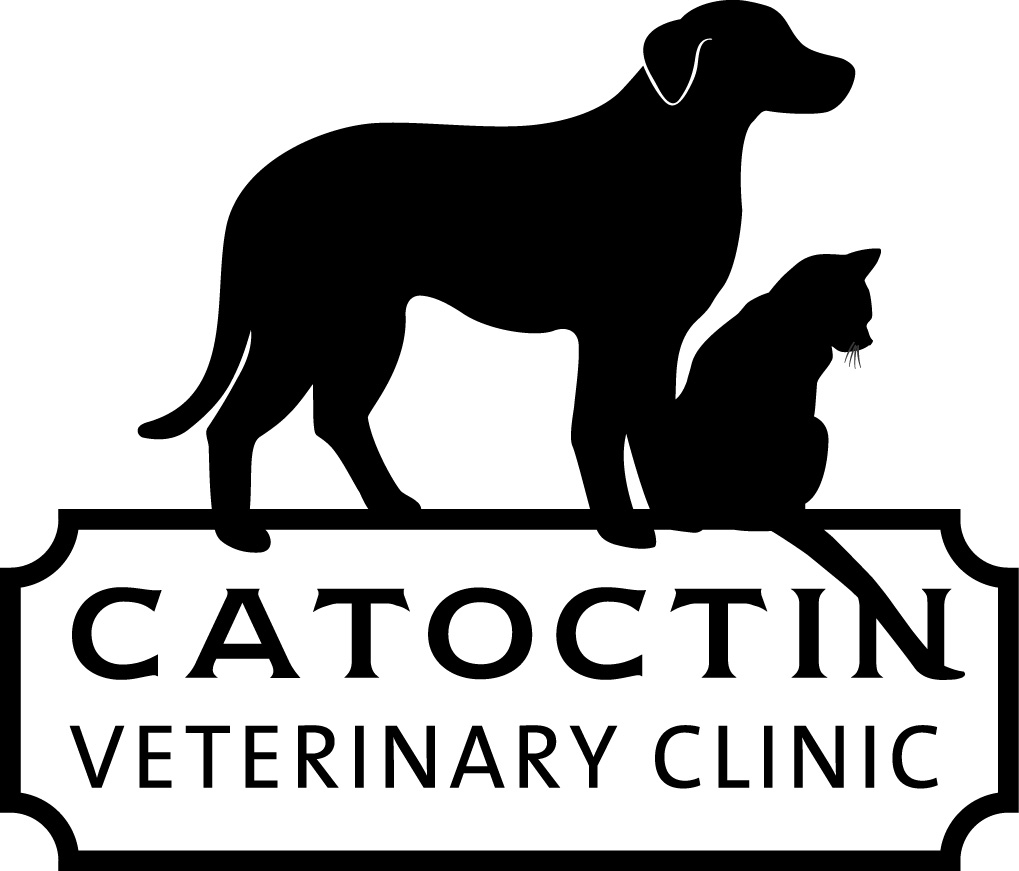 Harold
veterinary assistant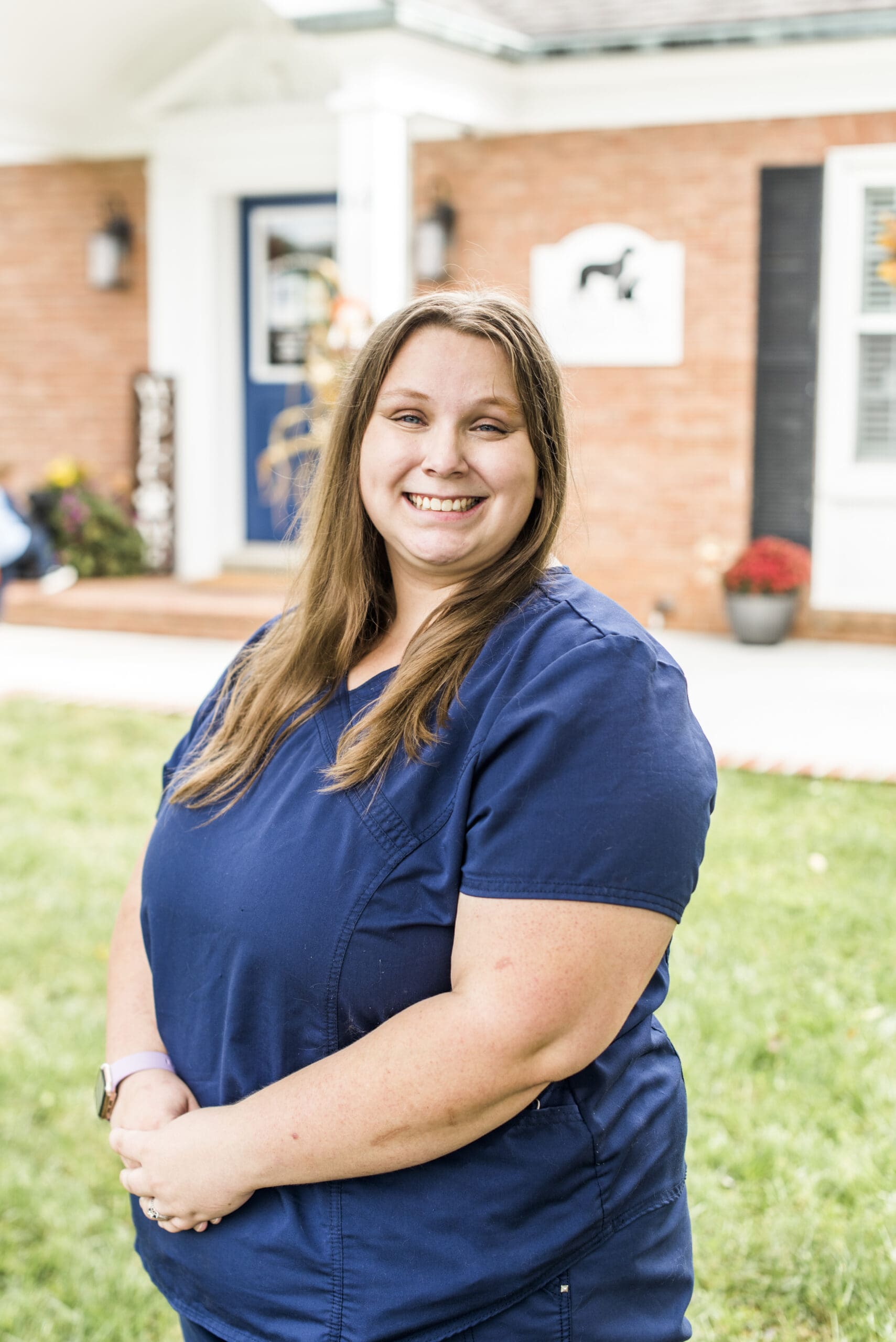 Megan
veterinary assistant
Megan started working at Catoctin Veterinary Clinic in November of 2020. Megan has a wealth of experience having worked at two other veterinary hospitals before coming to Catoctin. She graduated from the University of Kentucky in 2018. She is currently enrolled in tech school to become a Licensed Veterinary Technician. Megan is a fast learned who has quickly become a great asset and expanding her skills in surgery.
When Megan is not at work she is busy planning her wedding to her fiance, Thomas. Her and Thomas plan to finally have their wedding in 2022! Megan's four legged child is a demonic cat named Klaus who loves to create mischief.
Some interesting things about Megan is that she is a diehard Washington Capitals fan and Kentucky basketball. She also enjoys cooking and is currently trying to grow her own garden.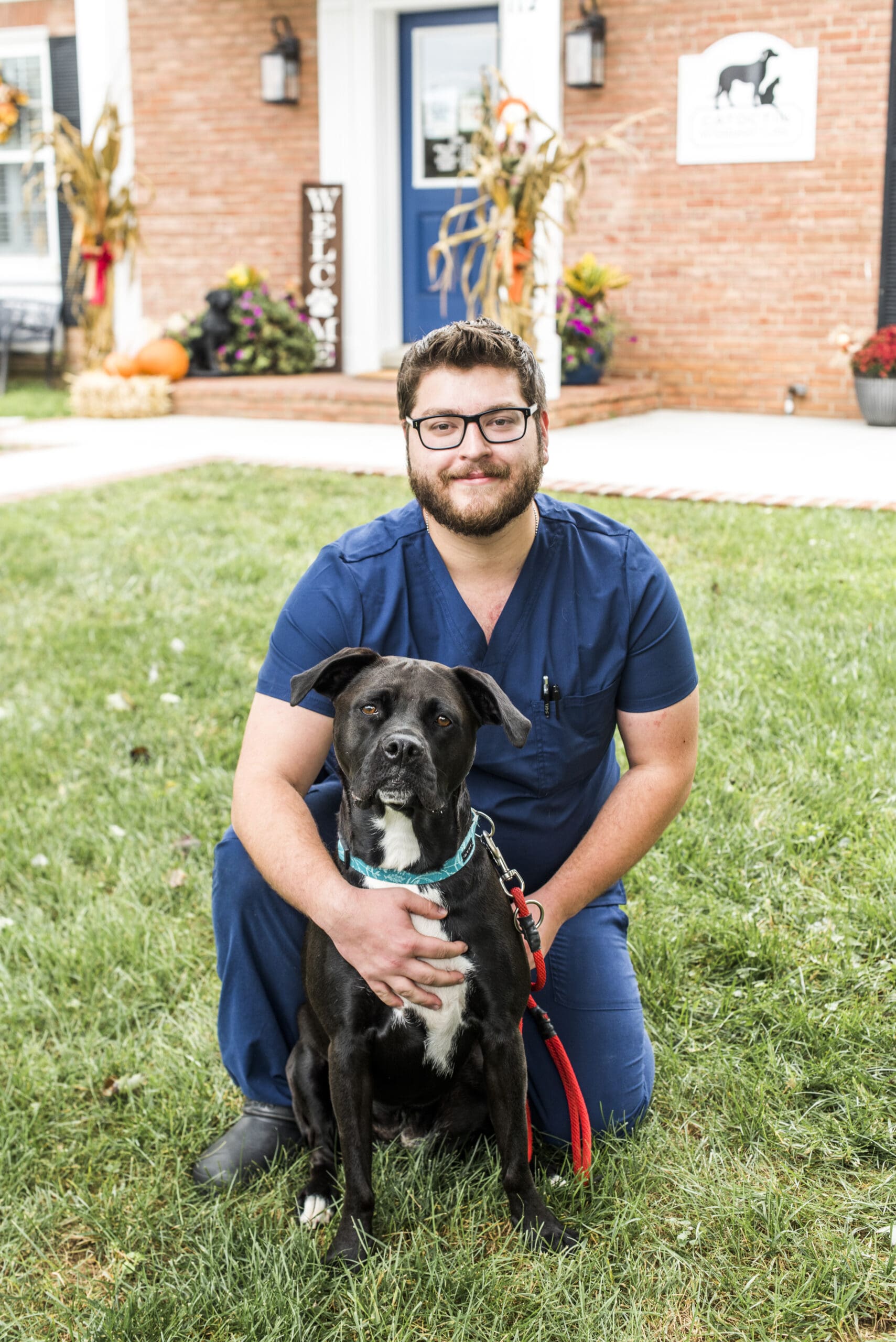 Nate started working at Catoctin Veterinary Clinic in December of 2020. Nate previously worked in a veterinary clinic that saw small animals and exotics! He is currently enrolled in tech school to become a Licensed Veterinary Technician.   Nate is a great team member always working to improve the team and helping the operation as a whole. His positive attitude and love for animals is apparent.
 Nate and his wife have an adorable four legged child named Chori. She is a crazy snuggle bug who is part boxer, part labrador. 
Nate has a passion for mountain biking. He mountain bikes all over Northern Virginia in his free time. Nate is also very artistic, you can find him on the weekends painting minature Dungeon and Dragon figurines.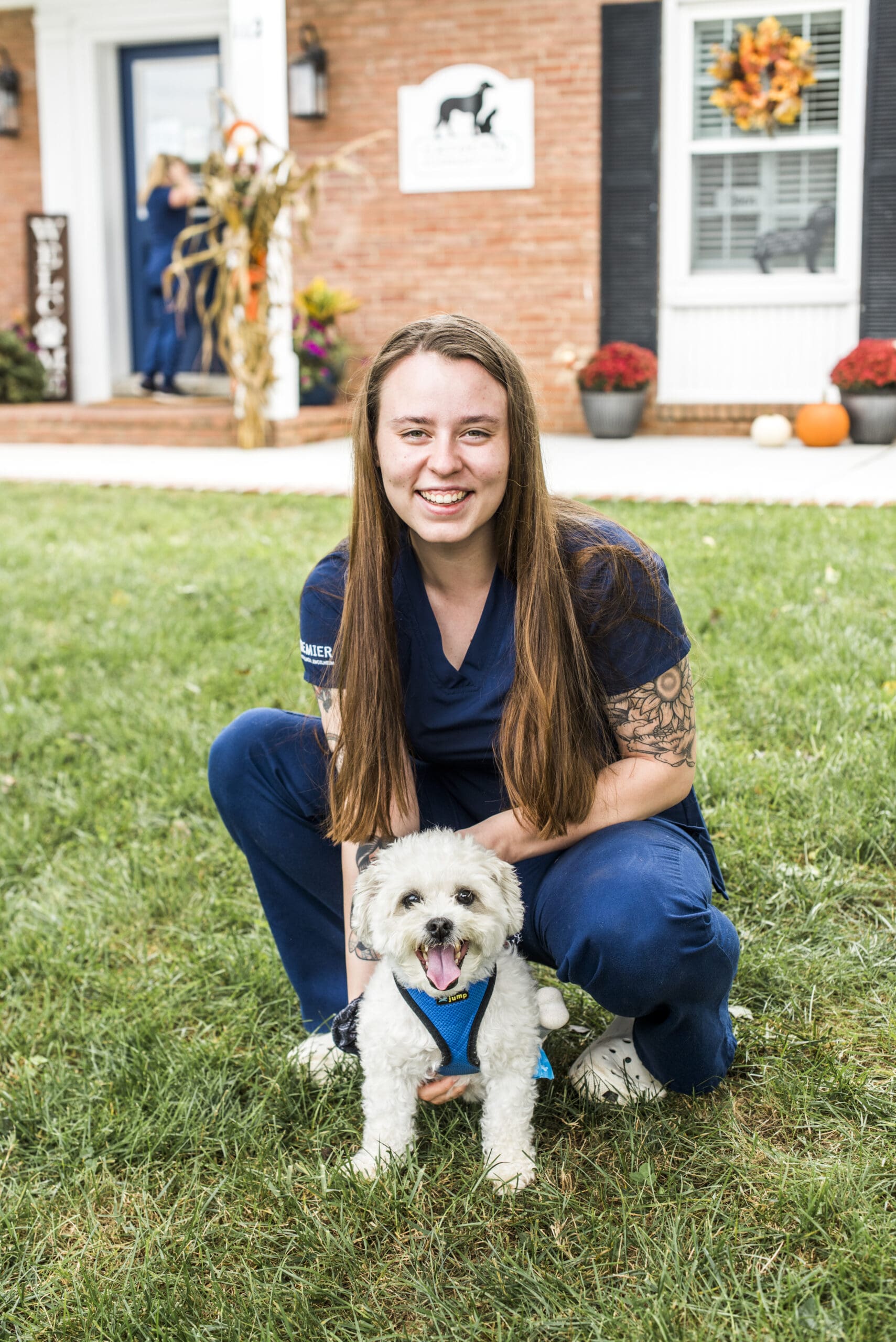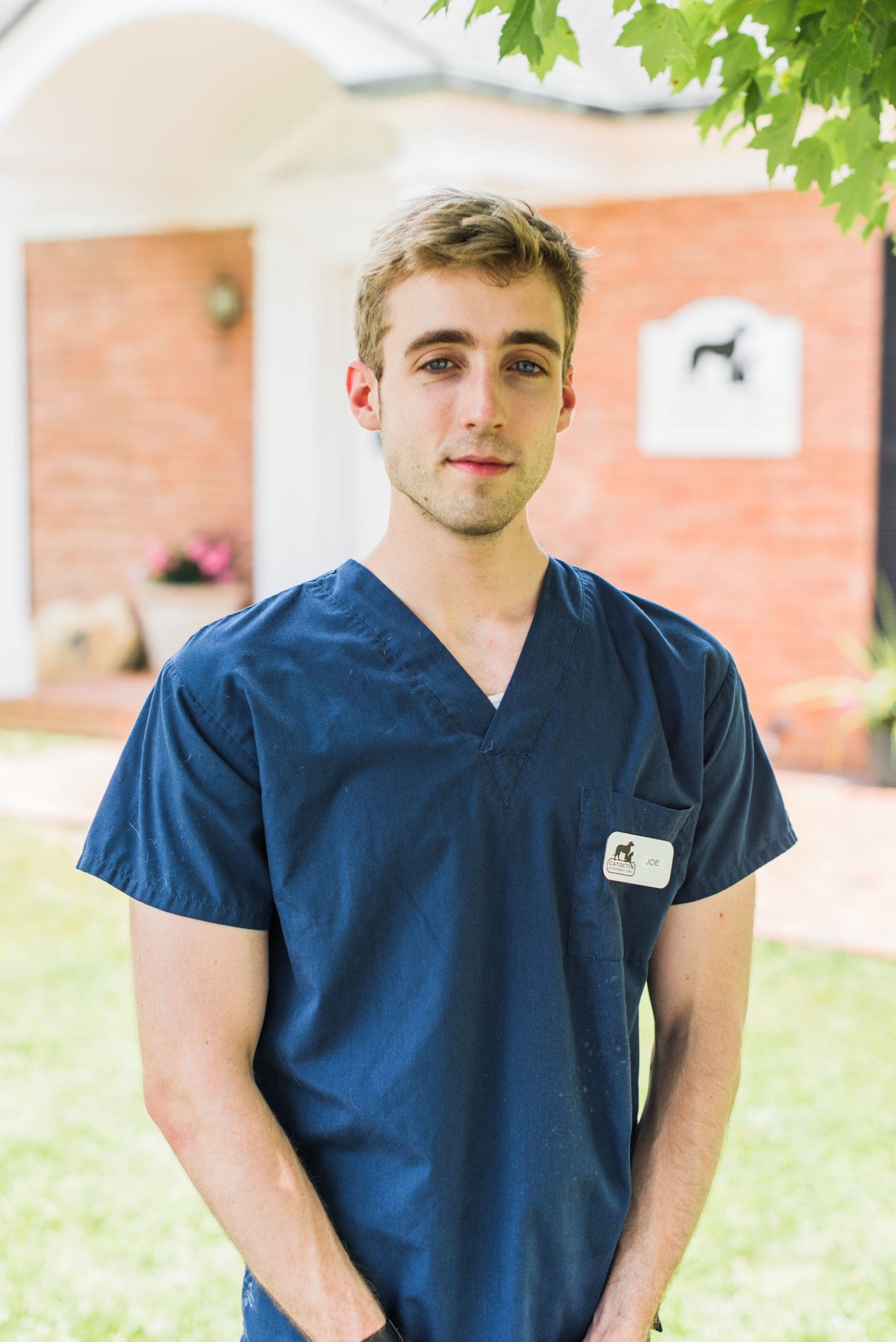 Joe started working at Catoctin Veterinary Clinic in 2017 during his senior year of High School. He now attends Virginia Tech and is studying Animal and Poultry Science with a minor in Chemistry. Joe is planning to become a Veterinarian.

Joe is in a professional medical fraternity called Delta Epsilon Mu which focuses on professional development and life skills. His roommate in college is an adorable rescued mix named Penny. Penny loves the Virginia Tech campus and considers herself a die-hard Hokie fan. In his free time Joe likes to work out, play video games, and longboard.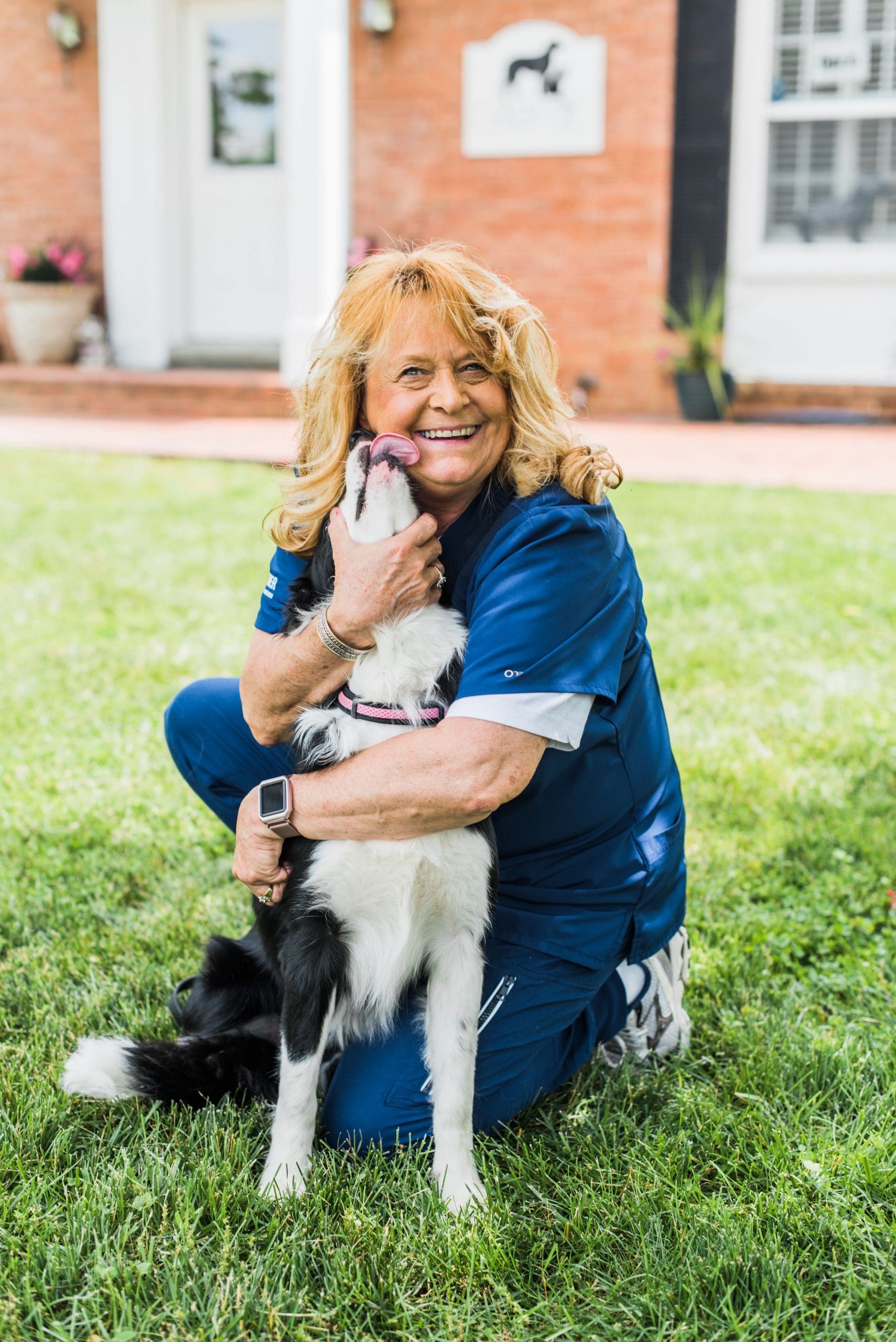 Terry started at Catoctin Veterinary Clinic in 1985. She is the smiling face many of us know and love when entering the front door of the Clinic. Terry is well known for her wonderful attitude, love of cats, and handing out treats to every pet. 
Terry has always had a passion for animals and has used her knowledge and skill to rescue a countless number of pets. When Terry is not working at Catoctin, she volunteers for the Loudoun County Humane Society and is very active in her church. Terry traps, fosters, and re-homes numerous cats every year for the Humane Society. Terry also has her own rescue and 13 cats she cares for with her husband, Mark, of 45 years. She also just added a new addition to the family; her name is Josie. Josie is a Border Collie who has quickly become the center of attention. Do you know the band named Josie and the Pussycats? Well that is how Josie got her name! Josie and the 13 pussycats to be exact!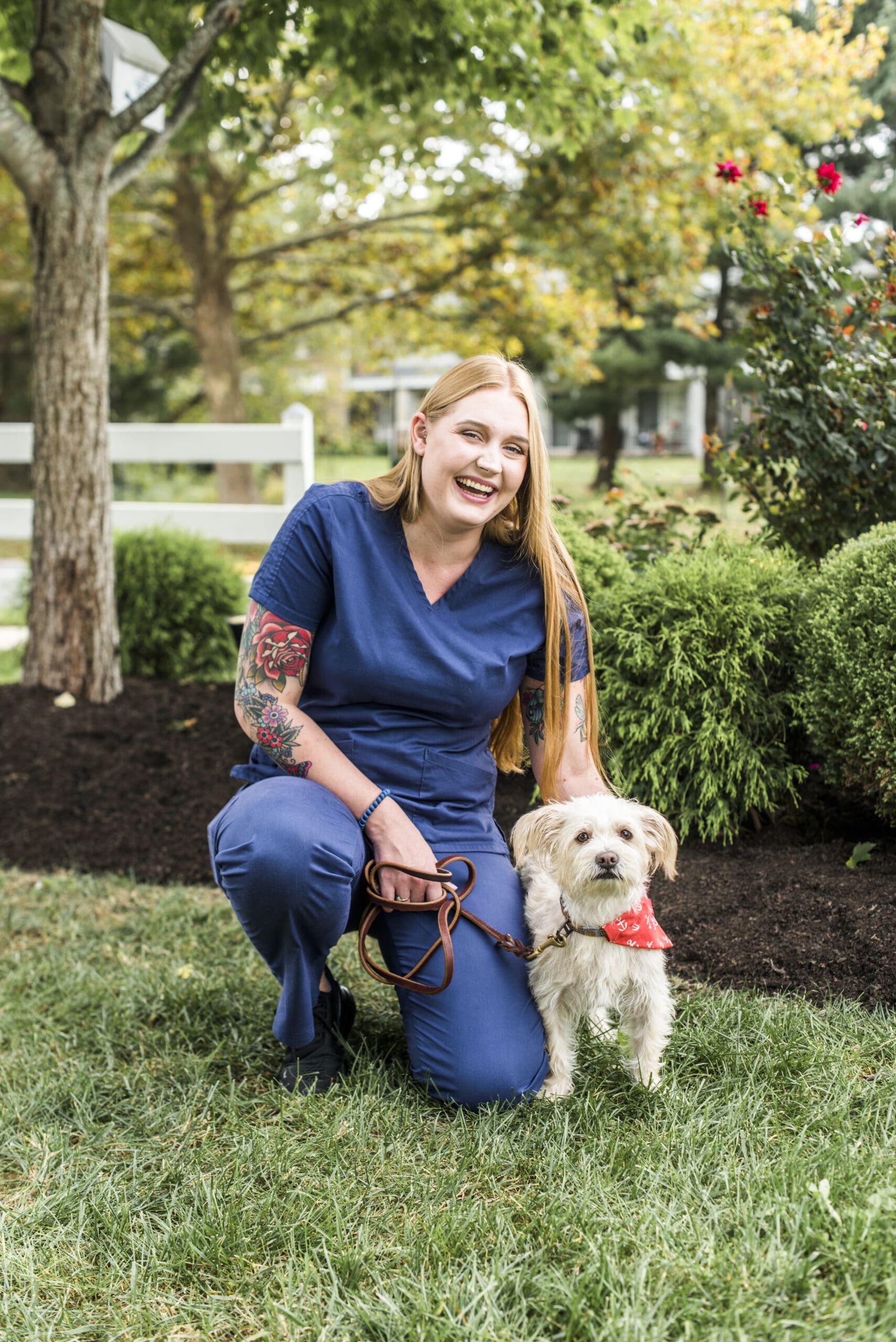 Ashton start at Catoctin Veterinary Clinic in September of 2020. She is the bubbly smiling face that greets you and your pet for every visit. Ashton has great people skills and always comes to work with a positive attitude. Ashton has a love for huskies as she grew up with two of them as a child. 
Ashton lives in West Virginia and loves to spend her weekends on the Shenandoah River, at breweries or wineries with friends, or rooting on her favorite hockey team, The Washington Capitals. Ashton originally lived in the sunny state of Florida and enjoys traveling back to the beach whenever she can!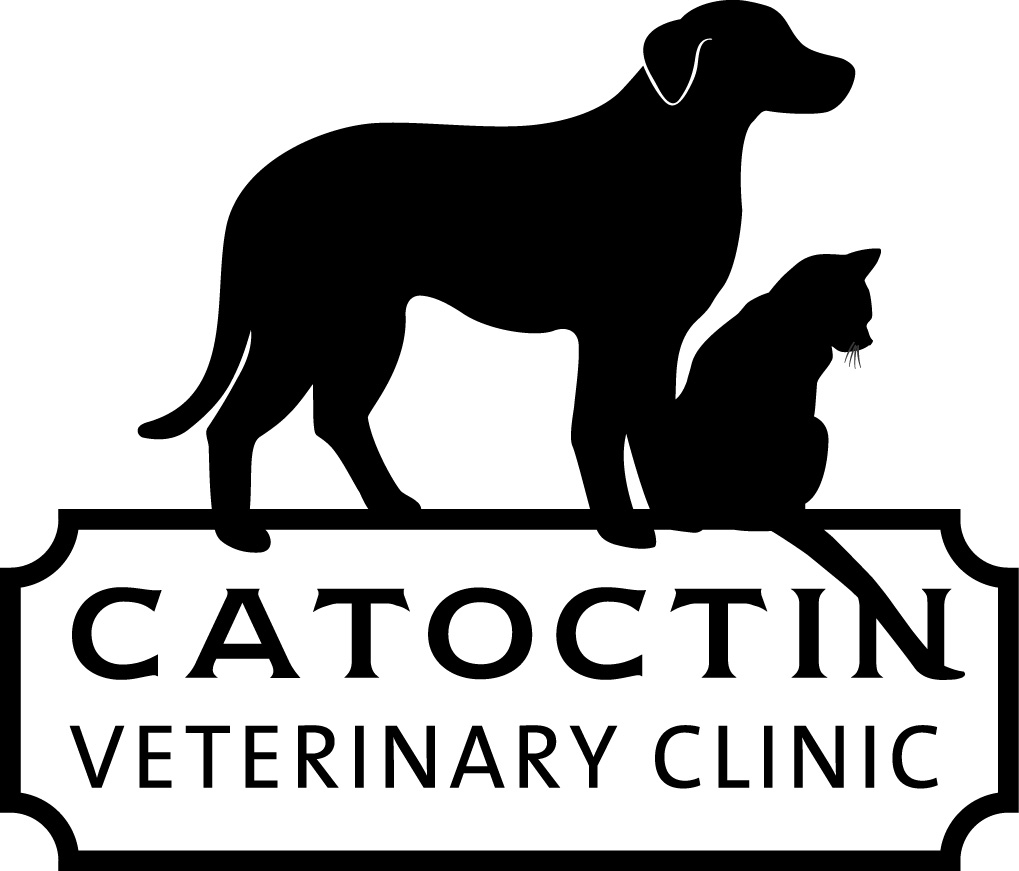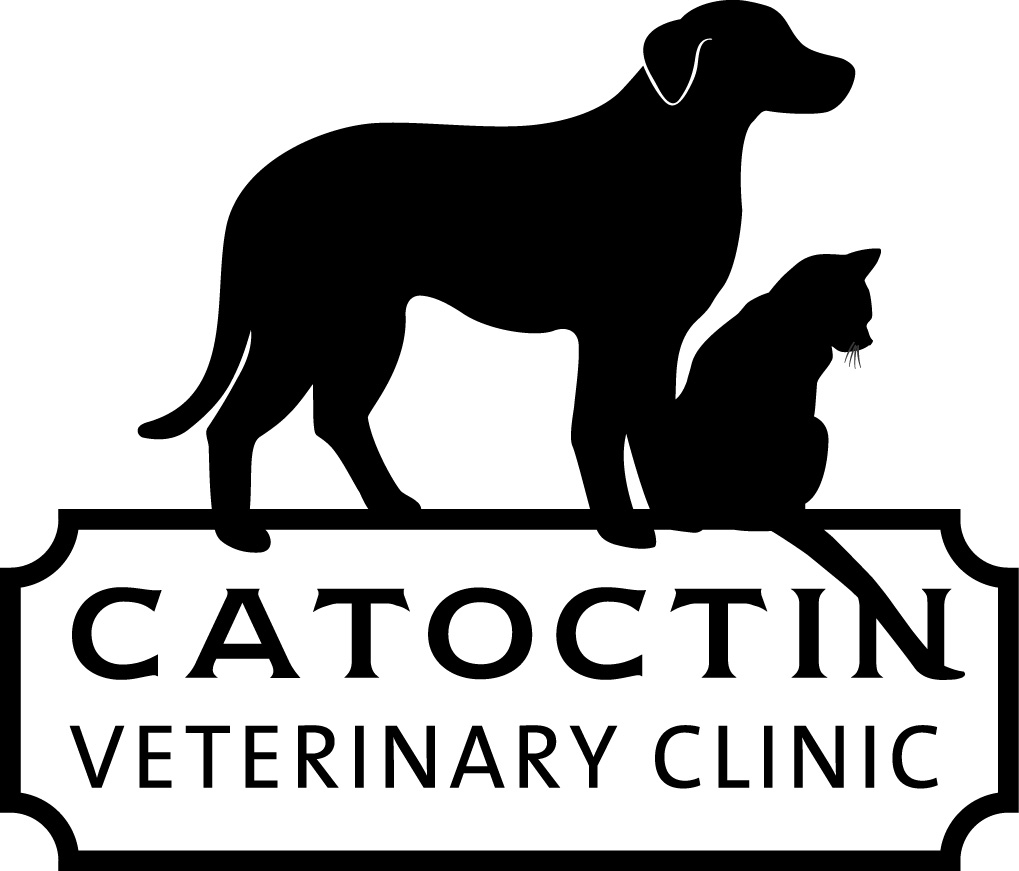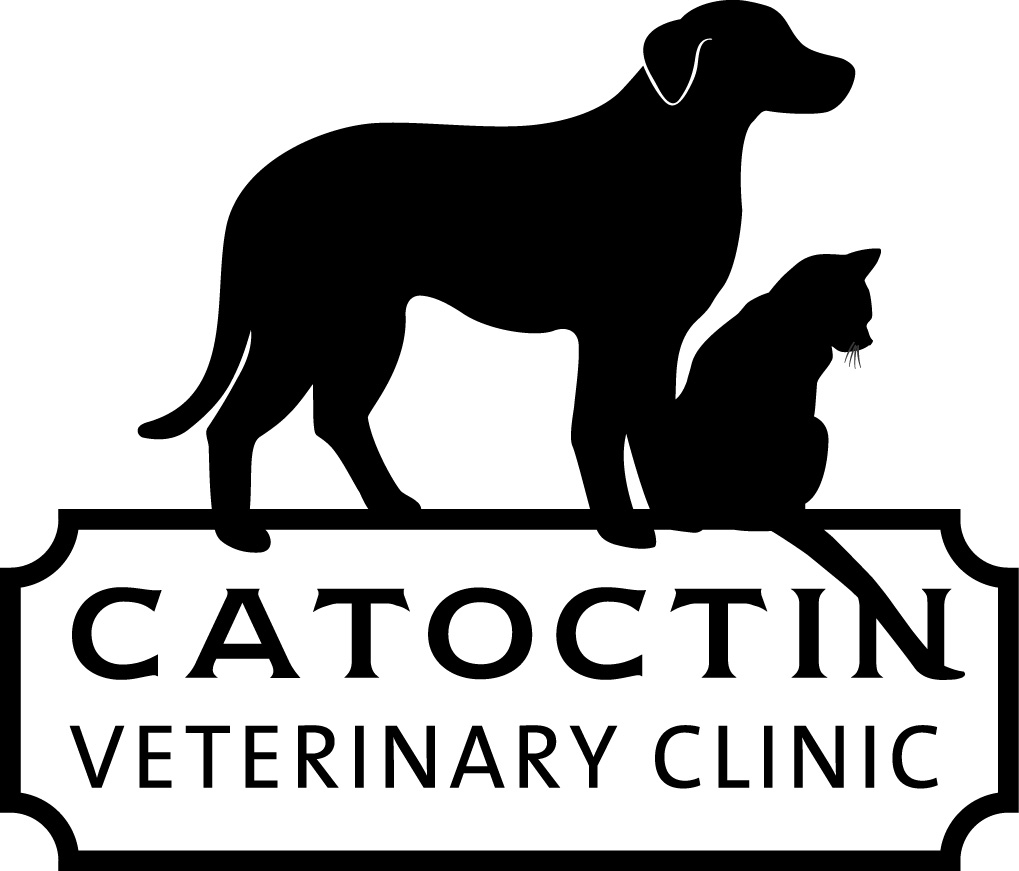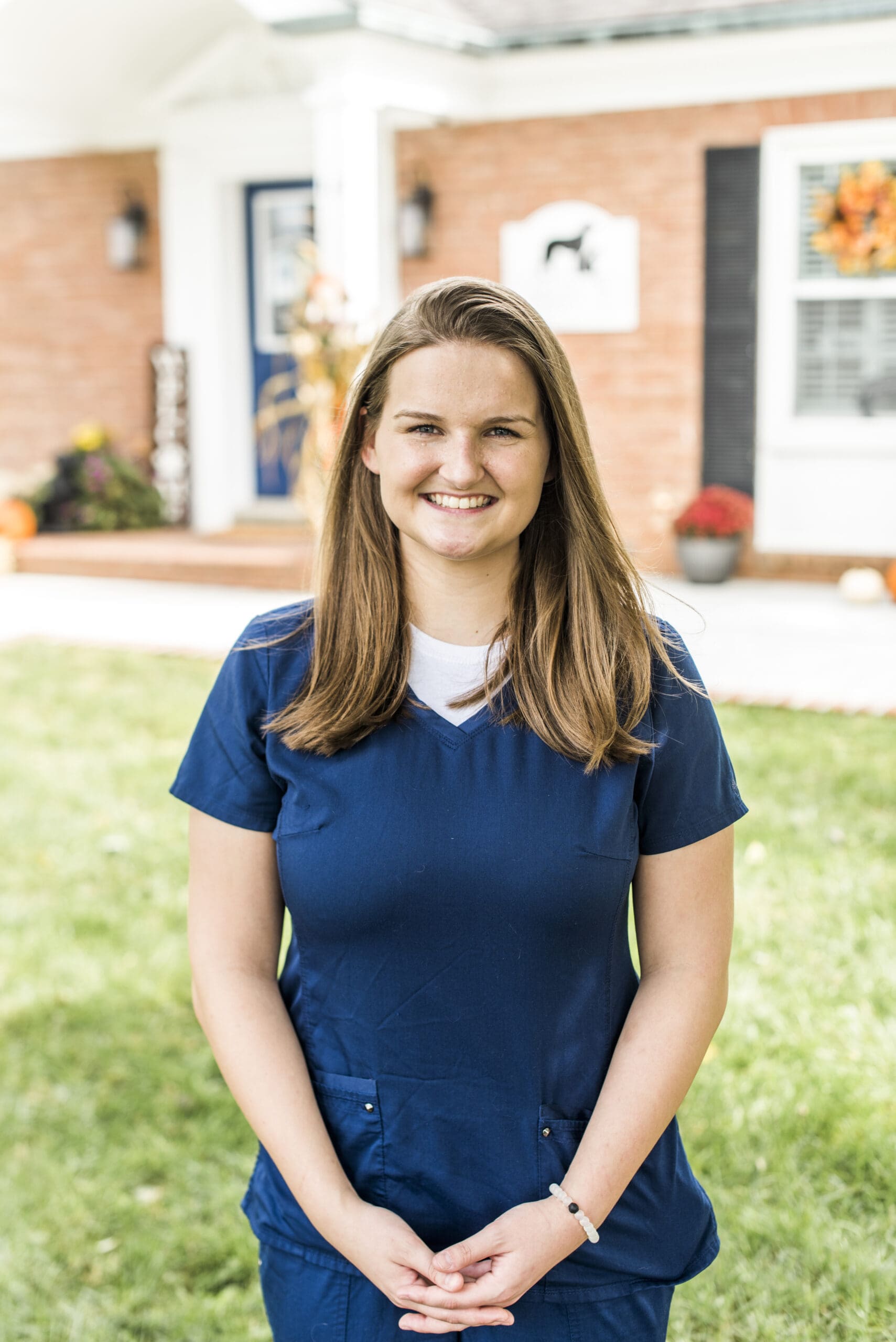 Danielle
veterinary assistant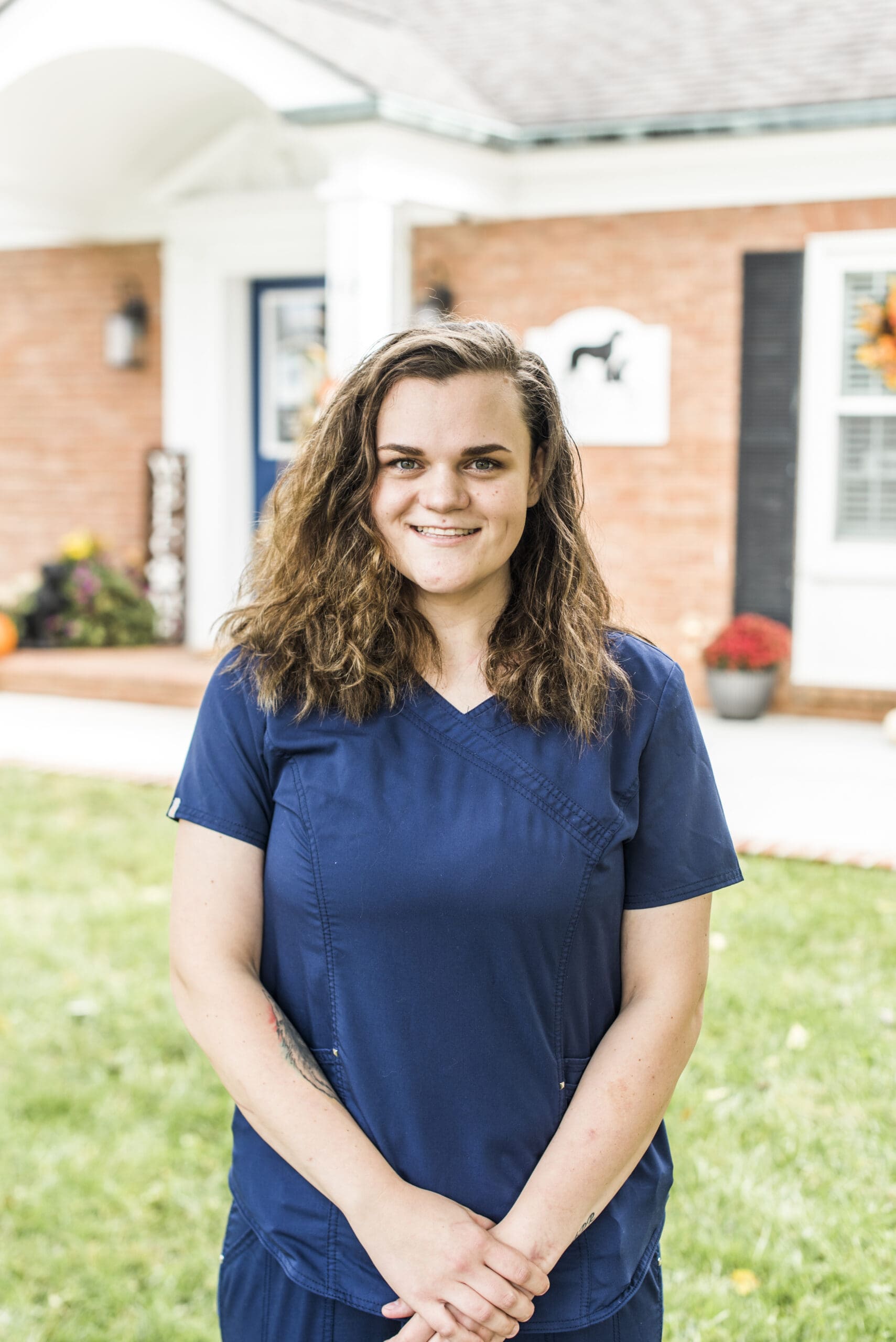 Marie Julie
veterinary assistant